Introduction
Artistic Overview
The Players
Venues and Dates
The Players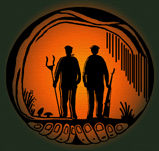 Jon Heslop became well known during the miners strike of 1984 through his song Old Soldiers.
Mike O'Connor is a well known fiddle-player, accompanist and story-teller, and a writer of powerful songs.
Lucy Burrow, the newest member of the group, is nonetheless a powerful writer and performer.
Ron Openshaw, singer and guitarist from the Lizard.
Tony Truscott is a singer, songwriter and poet. Tony wrote The Lamb and Flag mass, broadcast on Radio Cornwall.
Kathy Wallis, singer and storyteller, has been performing good music since the 60's
Roger Bryant, the man who wrote Cornish Lads.