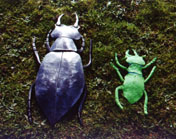 Working with year-six classes from a local school, insects were studied in the field, drawn, modelled and faithfully reproduced in forged steel.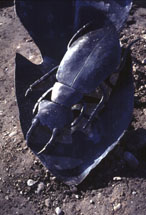 The students were introduced safely to the craft of the blacksmith using wooden anvils and hammers, the hot steel being replaced with plasticine, which behaves in a similar way.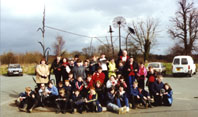 The work was then brought together in a 14 foot high installation for the benefit of all visiting Alyn Waters, where the children still enjoy finding their creations in their new home!